Beskrivning av områden
Málaga
Málaga is a cool port town on the Costa del Sol in Spain and the capital of Malaga Province in the Andalucía region. The central town has a little more than half a million inhabitants, and the entire metropolitan area about one million inhabitants. Málaga is not only a tourist destination it has a lot of international business and culture life.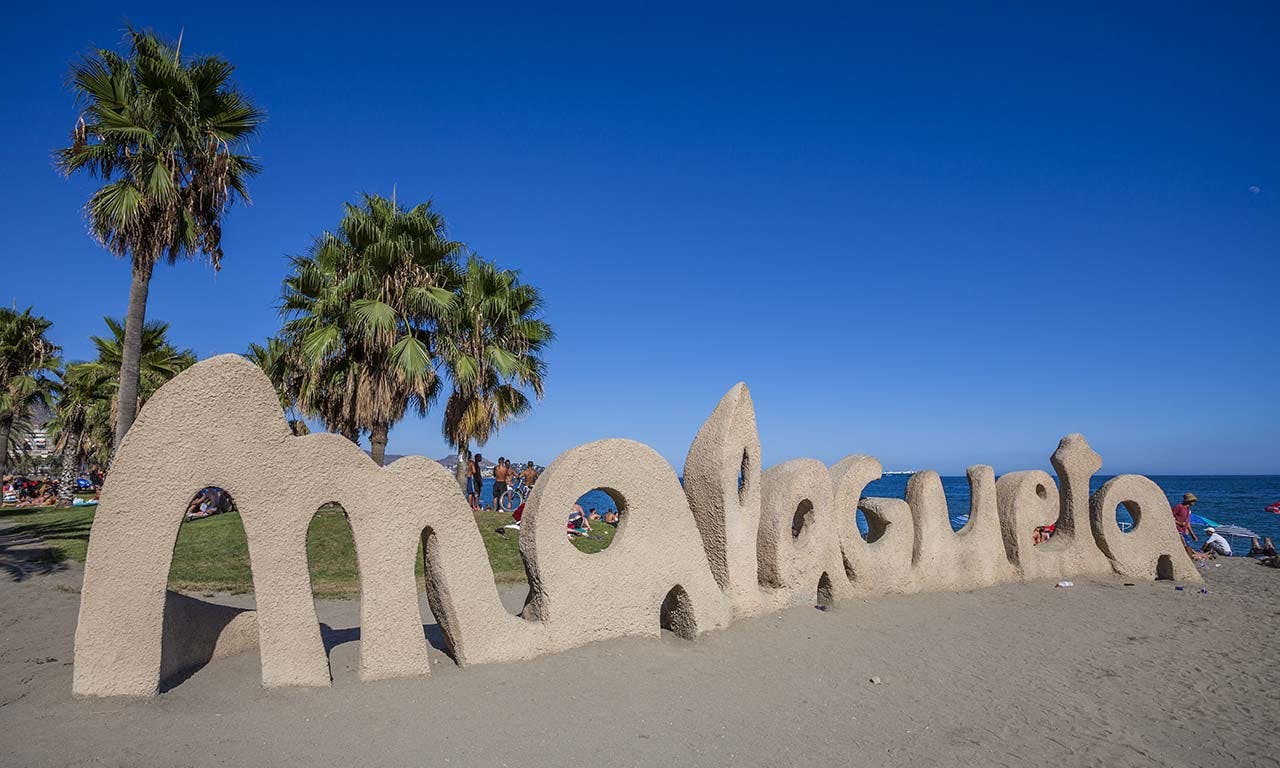 Malaga's historic quarter around Plaza de Constitución and the cathedral has plenty of tapas, bars and shops. Calle Marques de Larios and the surrounding area have most of the shopping. Do not miss the nice market hall of Mercado Atarazanas, situated in a former shipyard. Most of it is within walking distance, often on quiet pedestrian streets.
Málaga has made a deliberate effort on tourism and culture as well as business tourism instead of the classic "Sol & Playa" tourism, and it shows excellent results. The museums are many and well-visited. The best known is the Museo Carmen Thyssen, a branch of the Museo Thyssen-Bornemisza in Madrid, another museum is a branch of the Pompidou Centre in Paris and the Museo Ruso which is a branch of the Russian State Museum in Saint Petersburg.
In addition to these museums there are also the Museo Picasso Málaga and CAC Málaga Centro de Arte Contemporáneo, as well as the newly built culture house La Térmica.
Málaga is for those who want all the benefits of the city, a wide selection of cultural and culinary experiences, narrow alleys, great shopping and the proximity to a lovely beach!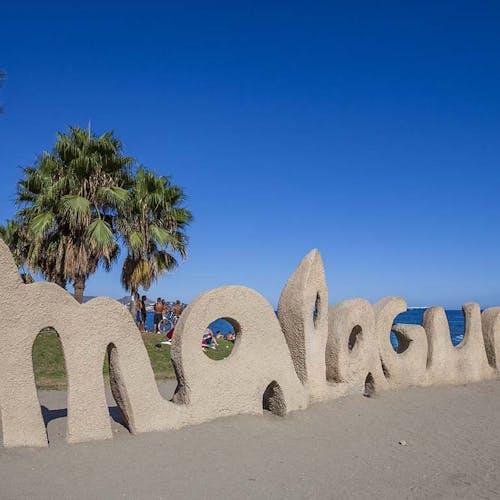 ---
Benalmadena
Benalmadena, with nearly 70.000 inhabitants, is divided into three different parts where "Benalmadena Costa" is the coastal strip with hotels, "Benalmadena Pueblo" which is the original village in the mountains and "Arroya del la Miel" which is a lively suburb of bars and restaurants. At the beach there is also the port of Puerto Deportivo where thousands of boats are available.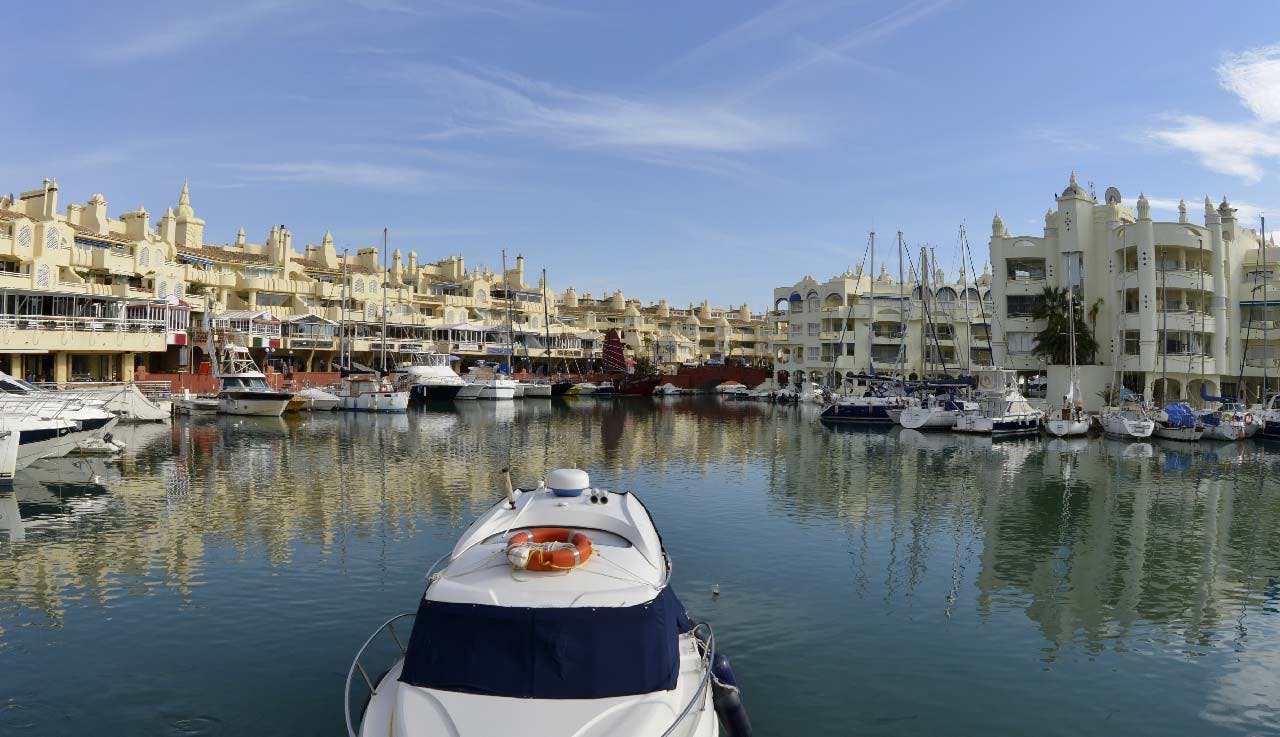 In the evenings, there is also a paced nightlife here. The Marina has received an award for being the best marina in the world.
The village is a beautiful retreat away from the coastline's hectic life in the summer and has narrow, steep alleys leading up to small squares with very beautiful vegetation. If you come to the main square "Plaza de Espana" You can see a statue of a girl who offers water from a snail. This has become one of Benalmadena symbols. At the top of the village you will find a church with a breathtaking view from the coast and a house that looks like a castle.
Benalmadena has several attractions such as Seaworld, Tivoli, cable car to the mountain above, Zoological Garden, Butterfly Park, hockey rink (half) etc.
Benalmadena has three completely different parts and has something for everyone. Proximity to Malaga/Torremolinos/Fuengirola has made Benalmadena popular among many.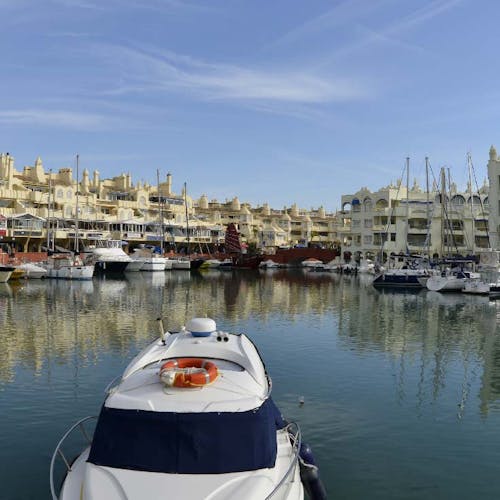 ---
Fuengirola
The city, with its nearly 80.000 inhabitants, has an 8 km long promenade with a wonderful wide beach and is situated midway between Benalmadena and Mijas Costa. The train link between the airport and Malaga makes it attractive for many visitors. The city has the everything and is a favorite of many northerners. There are associations, schools and churches for Swedes. Swedes with children of school age will be happy to choose Fuengirola as a place of residence thanks to the school that has classes from pre-school right up to high school.
Fuengirola is a vibrant city with an active and vibrant city life but at the same time with a Spanish charm especially in the older districts such as Los Boliches and around Plaza de la Constitución wich offers a variety of very nice tapas restaurants and great restaurants.
Fuengirola is for you who want city benefits, wide selection of culinary experiences, narrow alleys and Spanish atmosphere, good shopping and close to Sea/Golf/Mountain/Cities!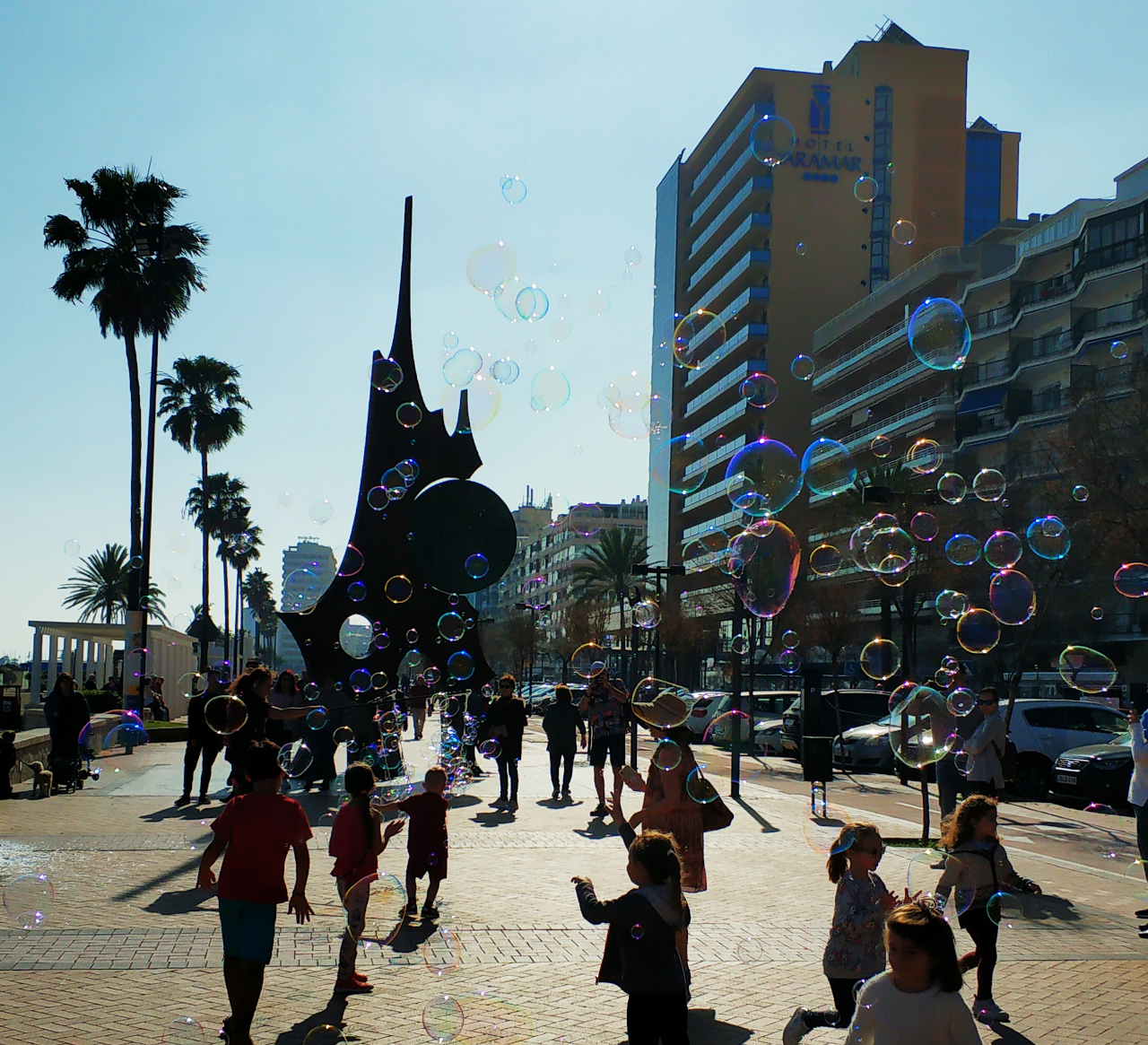 ---
Mijas Costa
Is a municipality with 80.000 inhabitants and one of Spain (to the surface) largest municipalities (147 km²). The capital is called Mijas Pueblo. Within the municipality there are among other things the seaside resort La Cala de Mijas, Calahonda, Miraflores, Rivieradel Sol along the coast and the more industrial area of Las Lagunas, which is completely monobloc with Fuengirola.
Mijas Pueblo is one of Andalusia's famous white villages and a major tourist attraction. The town is 428 metres above sea level and has a breathtaking view of a large part of the Costa del Sol. In clear weather, you can see Gibraltar, the African coast and the Atlas Mountains.
It is a small cozy village nestled among pine forests on a mountainside. The streets are narrow and made of cobblestones and you can still see some of the city walls if you are near the church.
Mijas Pueblo is for you who want breathtaking views, close to nature and the mountains, narrow alleys and Spanish atmosphere, but still close to Sea/Golf/City life!
The cities along the coast are very popular during the summer and also well known for the golf courses - for example La Cala Golf, Mijas Golf, El Chaparall. Mijas Costa is for those who want the sea close, cozy restaurants, golf and the Spanish atmosphere.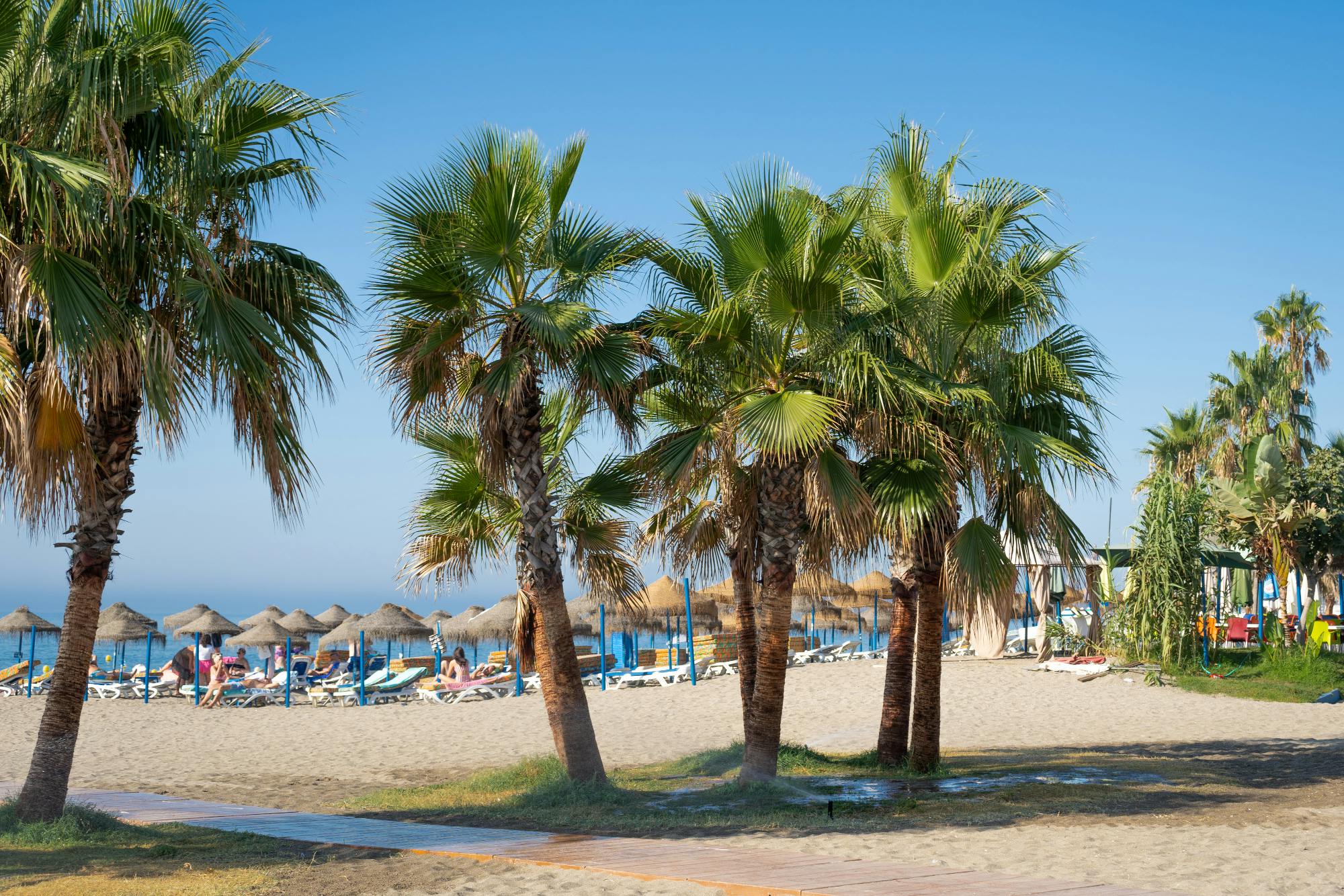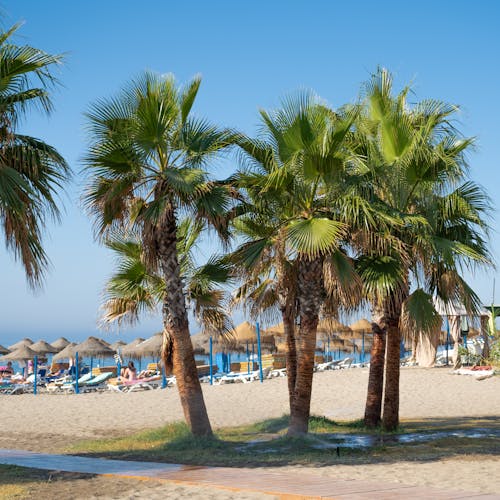 ---
Marbella
The classic resort town of Marbella, with 140.000 inhabitants, is a modern Spanish town with a beautiful old town center. The Old Town (Casco Antiguo) was founded in Roman times and was originally called Salduba (Salt city).
Marbella is located on the coast and there are several beaches that are bound together by a cozy promenade. The promenade is surrounded by restaurants, tapas bars and cafés. It is also along the seafront promenade that most of the hotels and apartments are located.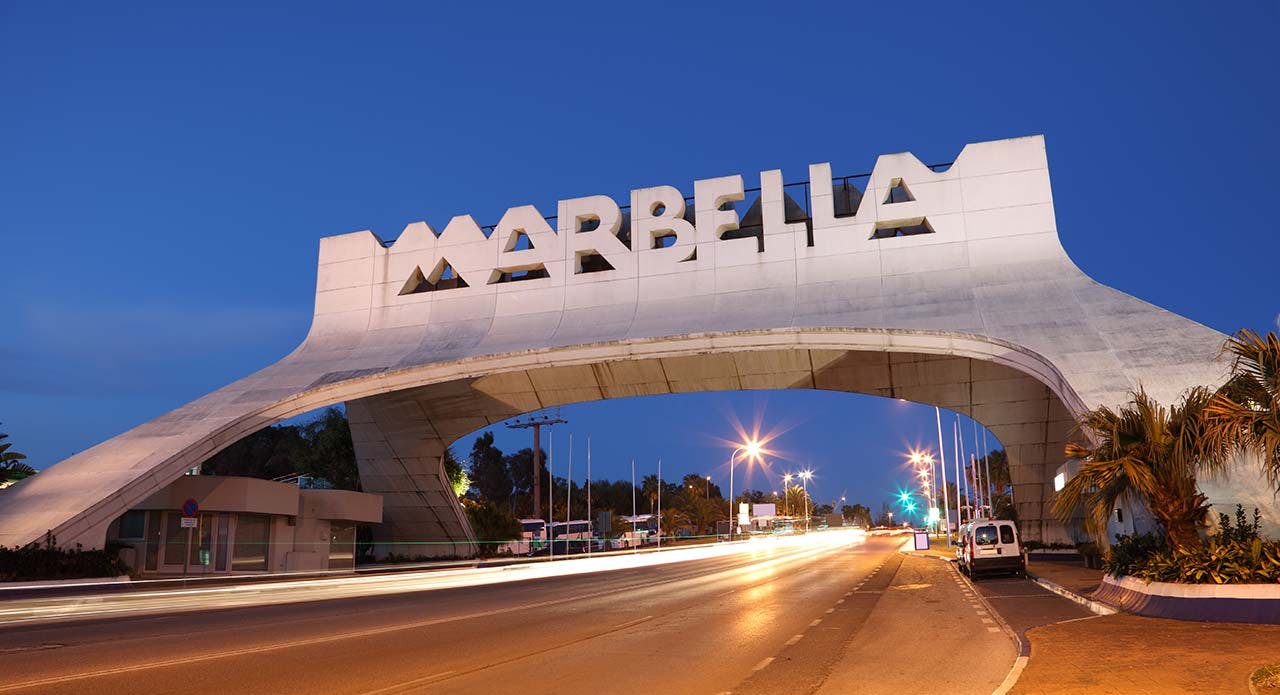 In the old town you can stroll around the narrow alleys and cozy little squares. It is never far to a café or a cozy little tapas restaurant here. Small shops selling everything from furnishings and jewelers to clothes and shoes are side by side. The difference between the old town and the rest of Marbella is quite striking. The Old town center is made up of low raised buildings and narrow alleys, while the new part consists of tall houses and wide streets. Many Scandinavians have long had Marbella as their favorite place and there are Swedish associations and a Swedish school.
The well-known Golden Mile is located between Puerto Banus and Marbella and is the most exclusive area on the coast with famous hotels like Puento Romano and Marbella Club.
Marbella is for you who want city benefits Jet-and-flair, wide selection of culinary experiences, narrow alleys and Spanish atmosphere, good shopping and close to Sea/Golf/Mountain/ Cities!
marbella.es
svenskaskolanmarbella.com
www.sydkusten.es/marbella.pdf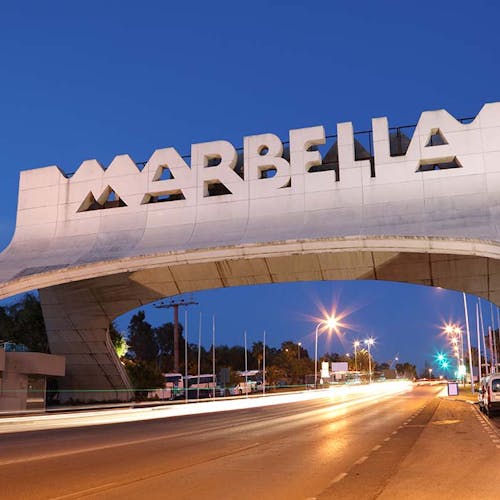 ---
Nueva Andalucia
Nueva Andalucía, about 15.000 inhabitants (but much more in the summer) located west of Marbella inland from the known marina in Puerto Banús. Nueva Andalucía is characterized by villas and apartments that are based on traditional Andalusian architecture and design. Many Scandinavians live in Nueva Andalucía. One of the many reasons for the popularity is of course the many golf courses. "Golf Valley " is a concept among many golfers and the most known the courses Aloha, Las Brisas, La Quinta and Los Naranjos are high-class.
Nueva Andalucia is close to Puerto Banús, Marbella and San Pedro, but also the cosy mountain village Benahavis.
Nueva Andalucia is for you that like glamour and fine dining and beautiful surroundings of nature, golf and there is of course good selection of culinary experiences and again proximity to everything.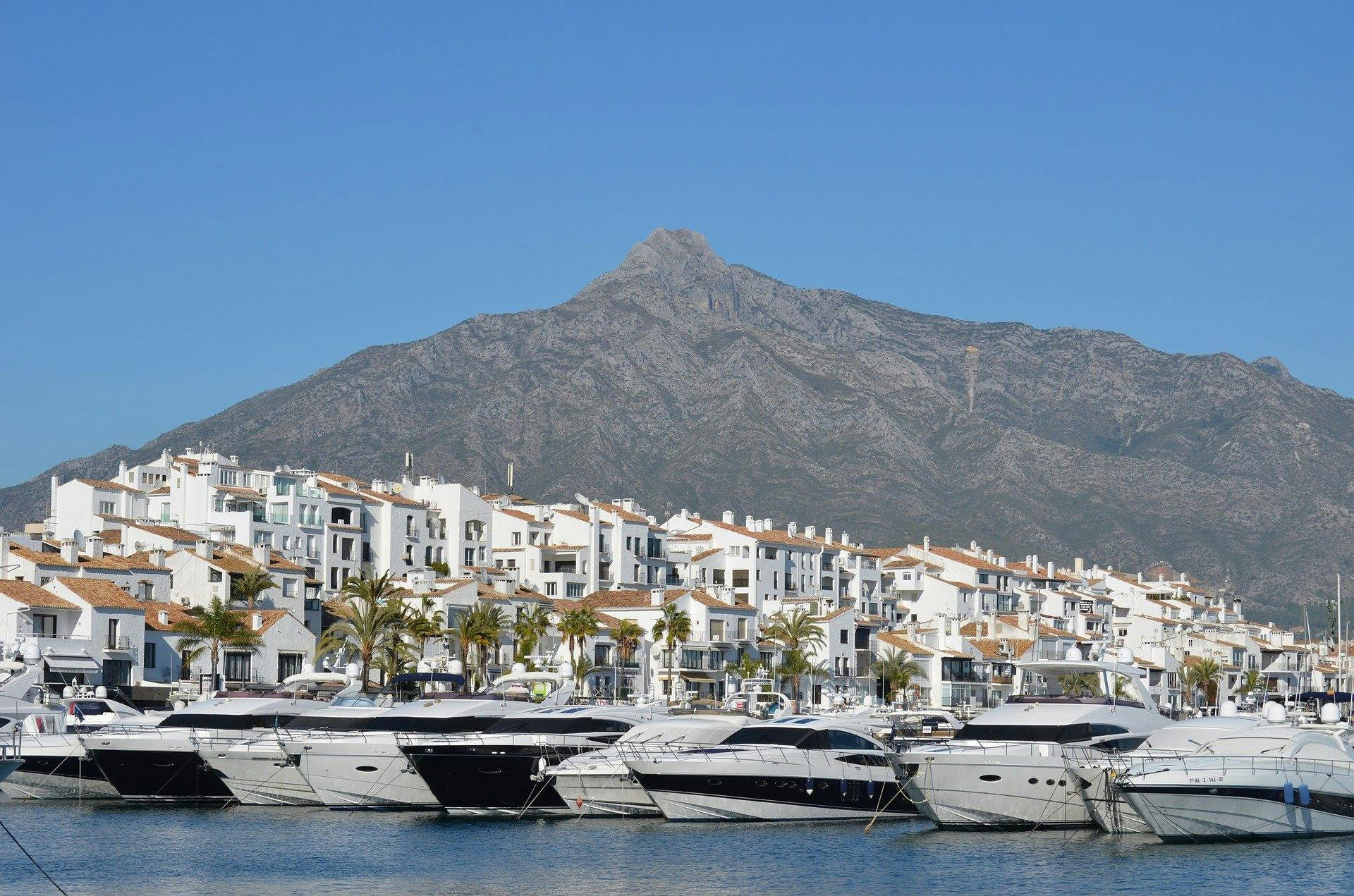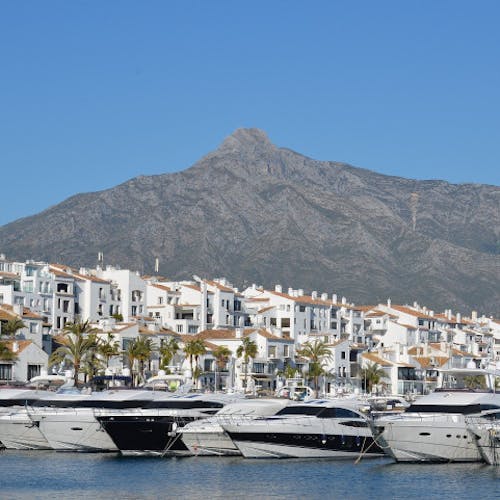 ---
San Pedro Alcantara
San Pedro, with its 35.000 inhabitants, is located alongside Puerto Banus and Neuva Andalucia and has a more distinctive Spanish flair than its neighbours. A fantastic change for the village was when a tunnel was laid throughout the village and removed one of the worst traffic stoppers. The areas separated by the highway have now tastefully formed a beautiful boulevard with restaurant and bars and playground for the children.
San Pedro Alcantara is for those who want the Spanish atmosphere of a traditional village, near the sea, cozy restaurants and close to everything.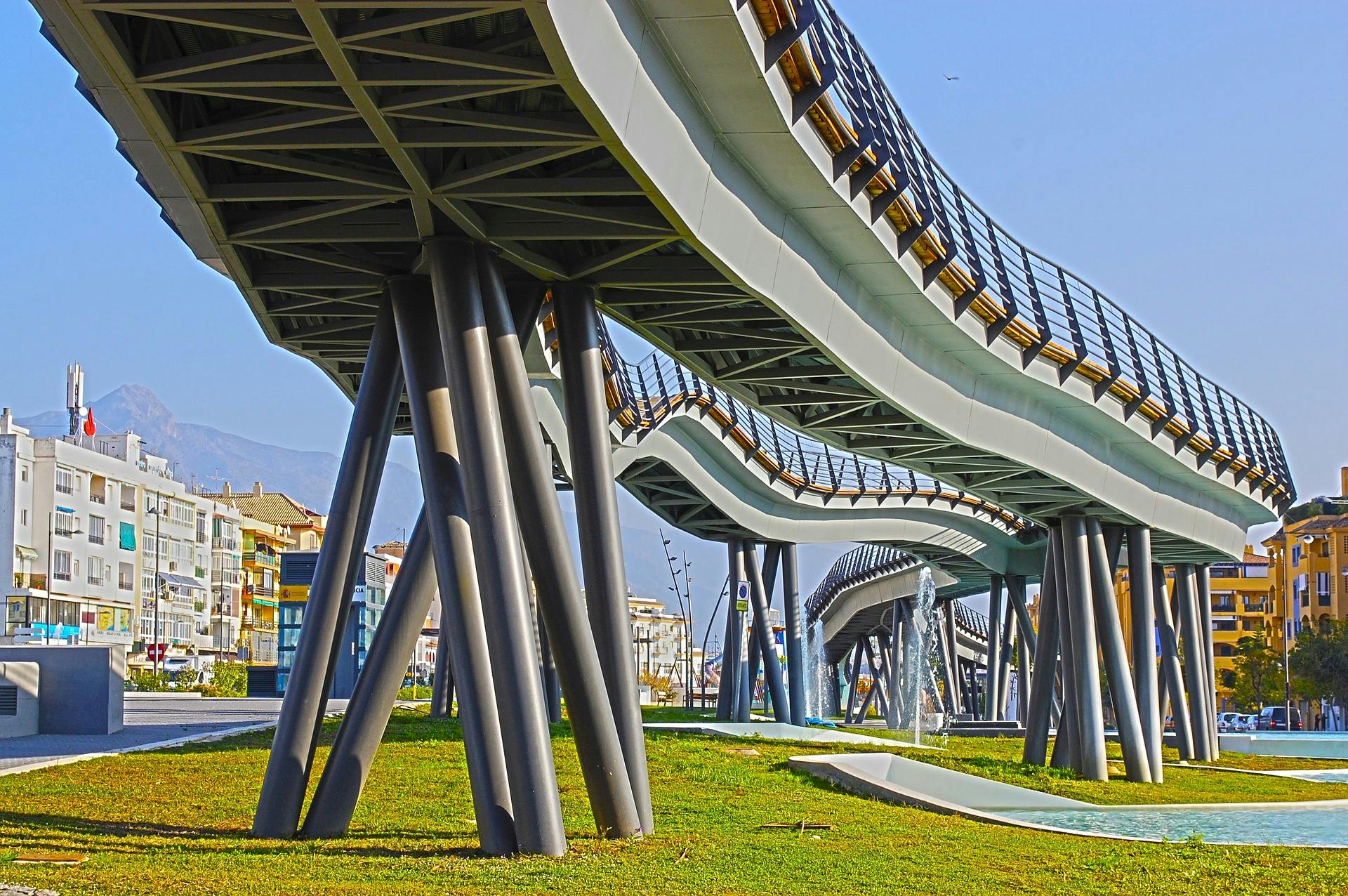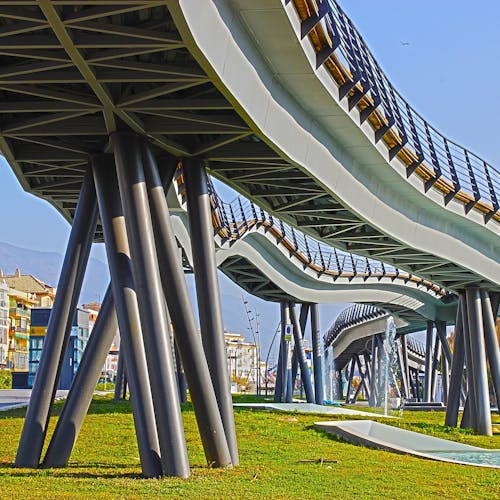 ---
Estepona
Estepona, with its more than 65.000 inhabitants, is beyond San Pedro. Estepona is its own municipality and its coastline is 23 km long, of which 21 km are extremely well-kept beaches. Estepona is a popular tourist resort but with a much slower pace than for example Marbella or Fuengirola. Estepona has still maintained its Andalusian charm and has not yet been influenced by tourism so much. You will find the traditional southern Spanish environment here. There are many pedestrian streets and narrow, cozy alleys with whitewashed houses. You find not many high house complex or large hotel facilities.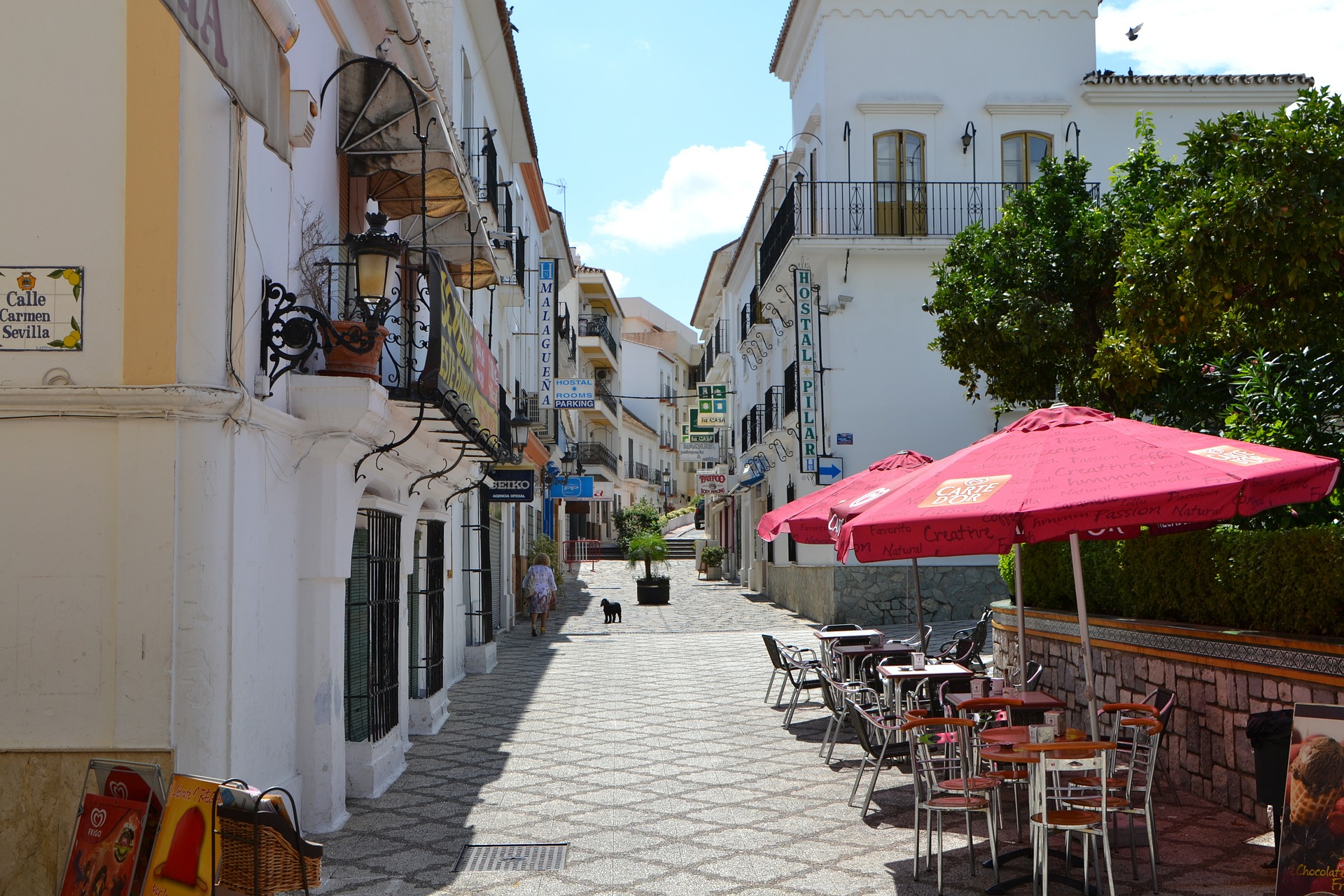 Estepona also has a significant fishing port with daily fish auctions, where it is a great choice of restaurants serving all seafood.
Estepona is for those who want the Spanish atmosphere, peaceful and quiet, close to the sea and the mountains, cozy restaurants and a little slower pace.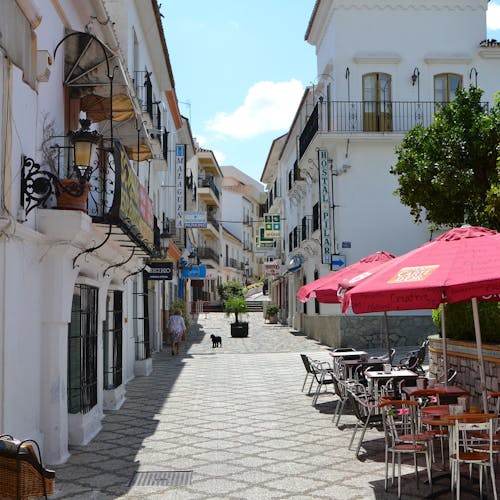 ---